Fortified with SuperCoat® Omega-3, Vitamins & Minerals — Gluten Free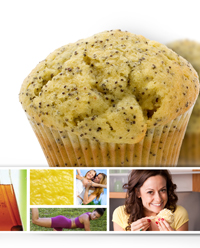 Product Highlights:
Gluten Free Fortification Premixes
Deliver vitamins, minerals and other nutrients in a Celiac-friendly blend for baking applications.
Customized to target specific health issues such as immune system, bone function and heart health.
Improve the overall quality of life for people with Celiac Disease and Gluten Intolerance.
SuperCoat® Omega-3
4:1 DHA/EPA Powder
2:1 DHA/EPA Powder
2:1 EPA/DHA Powder
SuperCoat® Bake Stable Vitamins
Increased vitamin potency retention during baking.
Maintain nutritional claim throughout product shelf-life.
Reduce potential ingredient and nutrient interaction.